Fabian Notti, Modern Tiling Contractors / Quarrie Stone
How many series of The Block have you been on? 11
What has been your favourite series? Season 14, St Kilda and Season 12, Port Melbourne
And your favourite team? Ben and Andy, Season 12
Who will win The Block 2018? Kerrie and Spence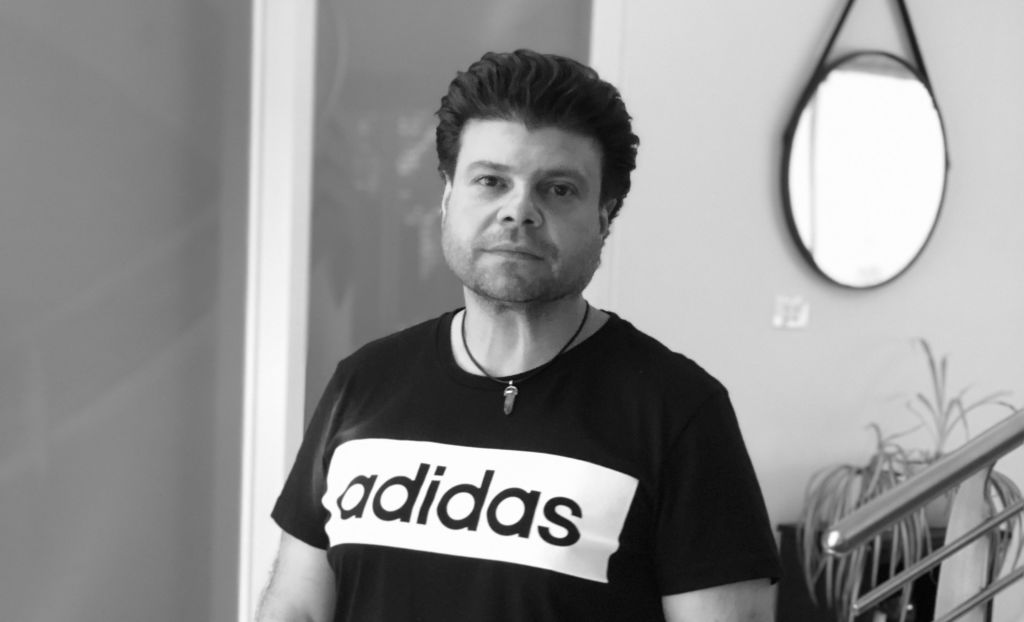 Nicknamed Super Fab, tiler and stonemason Fabian Notti is not to be messed with.
On Sunday's episode of The Block, he showed Keith the foreman who was boss when it came to tiling in the foyer.
Keith wanted to drive a scissor lift over Notti's freshly laid tiles to hoist Norm and Jess' huge tabletop through the void and over the penthouse balustrade. Notti point-blank refused to lift any of his tiles and threatened to go home and let someone else finish the job.
A Block veteran who has appeared on the show every year since Richmond in 2011, Notti is repeatedly hired by Channel Nine to work in the common areas of each season's property. He fields plenty of requests to work on the individual properties but generally turns them down, preferring to avoid the stress and chaos.
"Contestants ask me every year, but I just say no," he says. "I hate working on top of other people. When I work on the common areas I have a set of certain rules, and I have areas blocked off for me."
Which explains his frustration when Keith tried to bully his way into the foyer. Thankfully they found a solution, with no tiles harmed in the process.
"It is pretty stressful because you're under the pump and you have to make sure you finish in time," he says. "Because I've been doing the show for a long time I get on well with the directors and camera crew and building team, we know each other and work as a team."
He returns each year knowing it helps his reputation as a tiler and supplier of stone for high-end homes. He also enjoys being spotted by Block fans when he's out and about.
"It's good when I go shopping and people recognise me and give me good feedback."
View Source: Domain.com.au 
KATE FARRELLY